Our Company is established in the village Aragatsotn in the sunniest Regions of Armenia with the same geographical name ARAGATSOTN. Initially Aregi was a startup for drying fruits and vegetables, but now it is the largest dry fruit/veggie and Healthy Snack producing Company in Armenia.
Aregi enlarged its production lines creating unique and one of kind products that came to be logical continuation of what our ancestors were used to do in terms of food preservation.
Our key is to produce high quality, additive-free and sugar-free dried fruits and vegetables freshly harvested in the sunniest Highlands of Armenians. The current worldwide spread health issues could've not leave anyone indifferent. And it's never late to start a healthy lifestyle. And now you can use our products to strengthen your immune system and improve your health.
Aregi is when you combine the IMPORTANT with the HELPFUL and FLAVORFUL.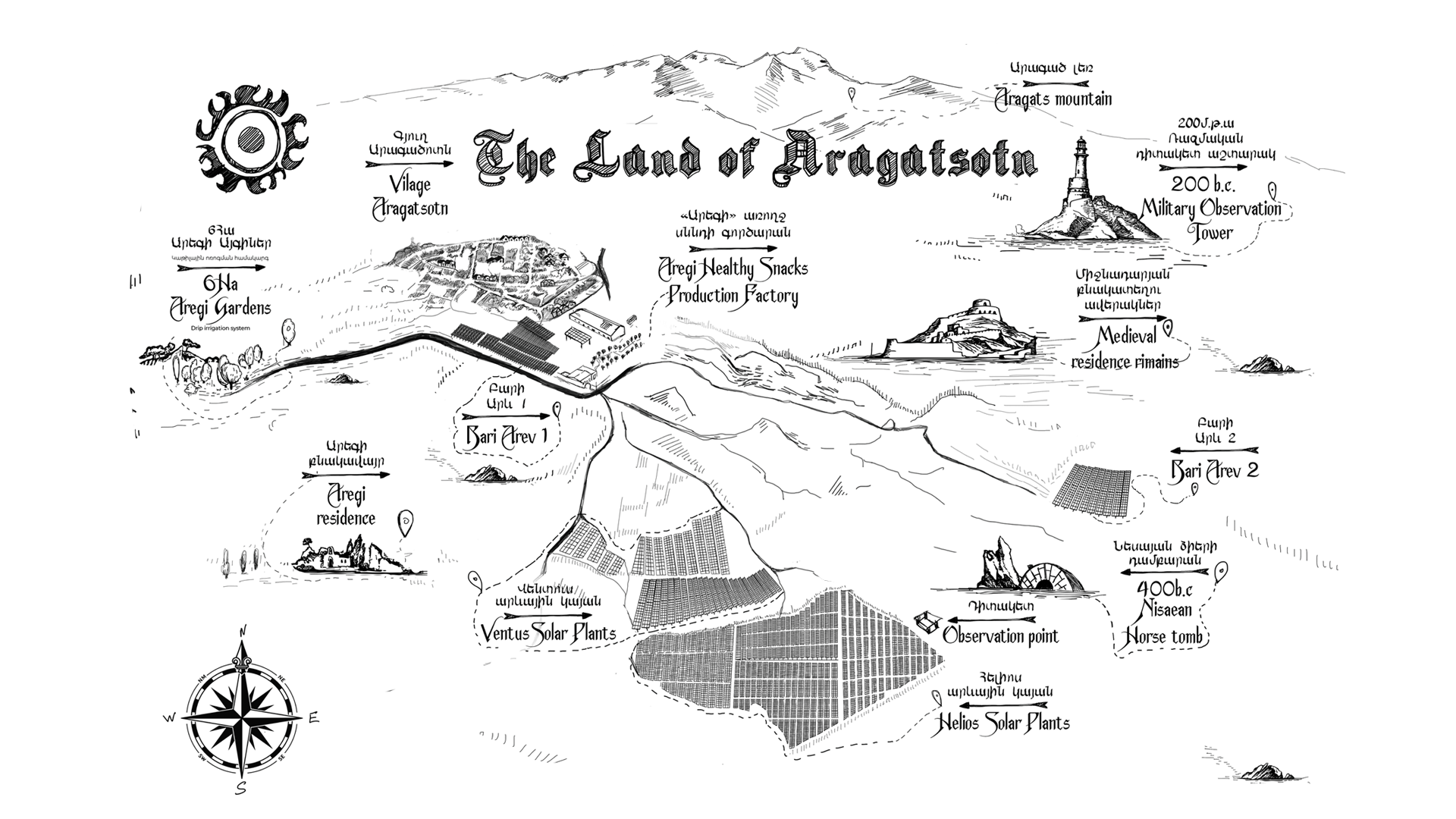 Quality
Sustainability 
Fair work
Consumers satisfaction 
Healthy and safety 
To provide high quality and healthy dried fruits
To be at the forefront of innovation in the industry
To become a trusted and respected brand
To be environmental responsibility
We strive to create a positive impact on the lives of our customers, employees, and the communities we serve
From the beginning of "Aregi" and the day the Factory was opened it constantly improves every field of its activity, equipping itself with technical and human resources. Gaining experience, creating jobs, giving opportunities to people living in the community and communities nearby is one of the most important motives of our Work. We emphasize the importance and purpose of our activity, seeking for long term and constantly evolving Productions and cooperation.